You can easily setup UTM conversion tracking for Fluent Forms by using our AFL UTM Tracker plugin.
This document outline the steps for you to make sure that your next Fluent Form form submission comes attached with our Conversion Attribution Report.
Steps
Enable our add-on in the Fluent Forms Integrations page (Fluent Forms > Integration Modules).
Go to All Forms > Choose a Form.
Browse to the Form > Settings & Integrations > Marketing & CRM Integrations page.
Click on Add New Integrations > AFL UTM Tracker Integration.
Click on the Create AFL UTM Tracker Feed button.
That's all! Run the test below.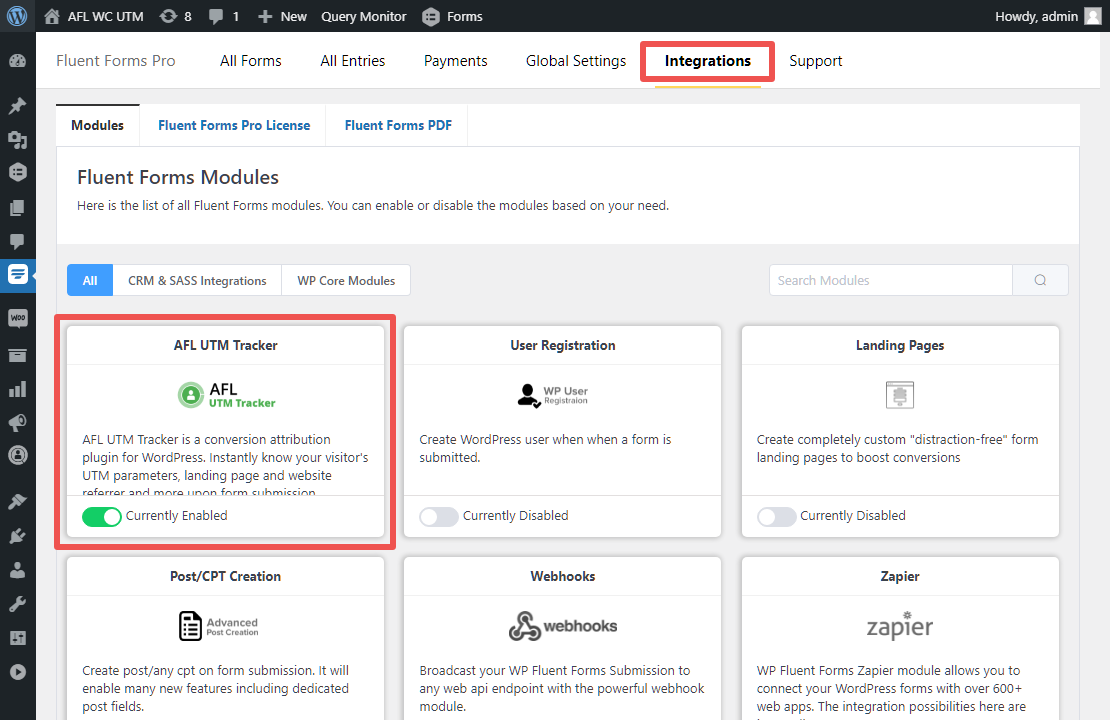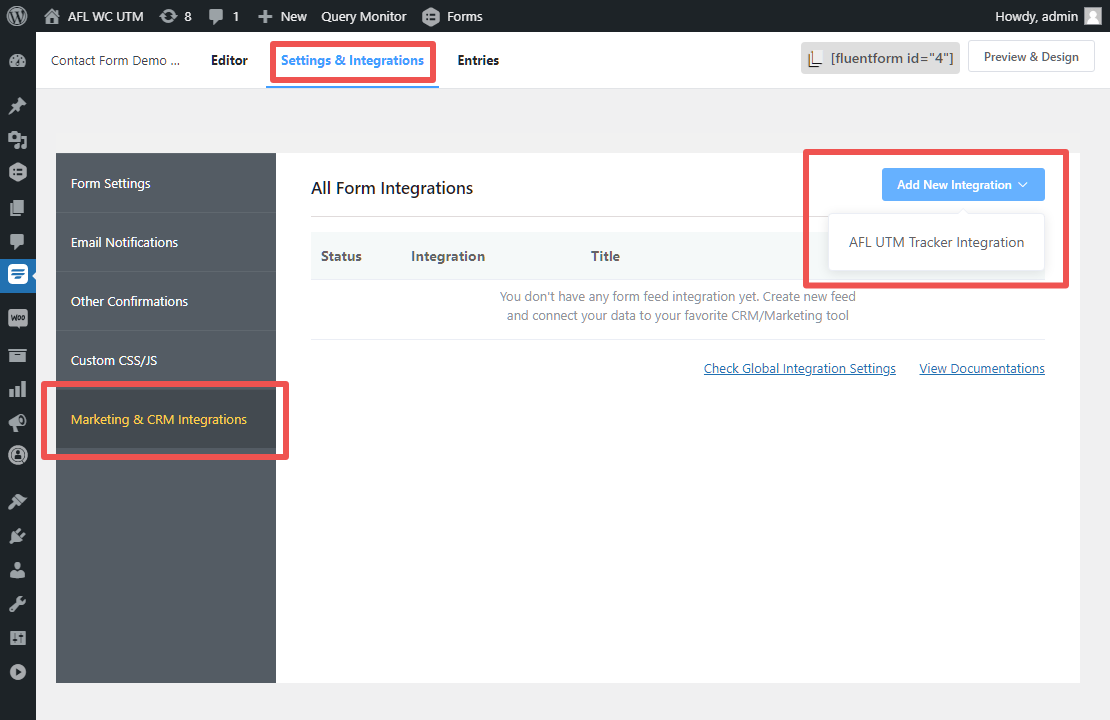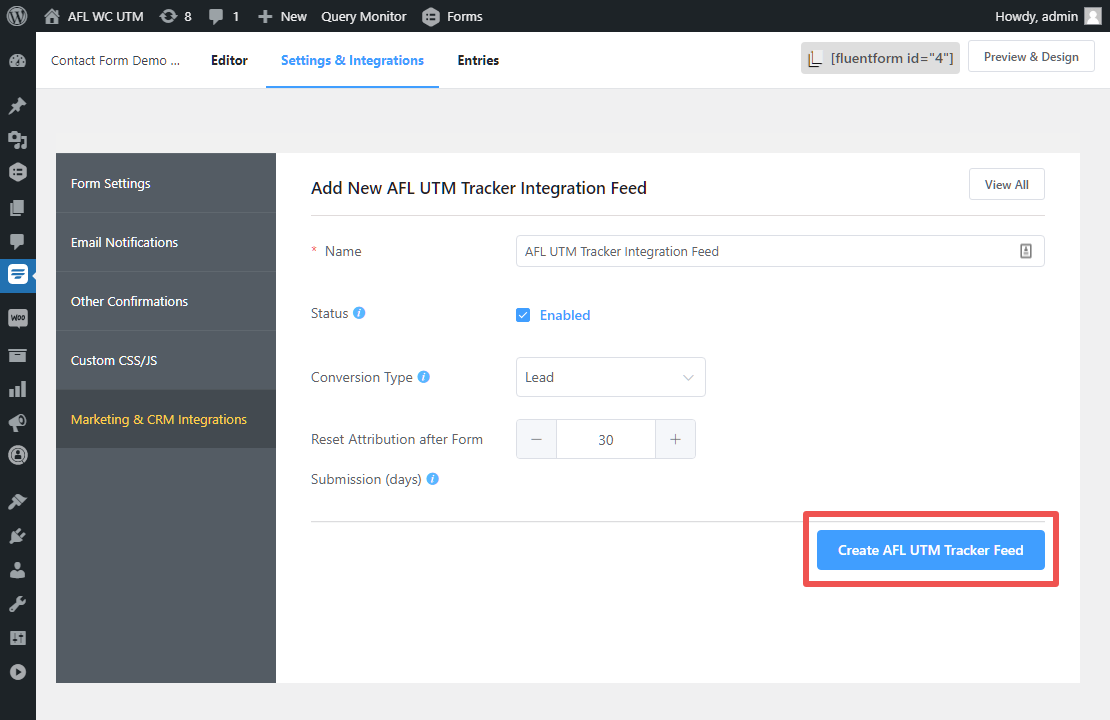 How to test your form?
Use the Google's Campaign URL Builder to generate a campaign URL to a page where your form was embedded.
Open your campaign URL in the Private Browser mode to simulate a new website visitor.
Fill and submit your form.
Viewing the Conversion Attribution Summary
For Fluent Forms version 4, the Conversion Attribution Summary is viewable in the Fluent Forms > Forms > Entries page.

For Fluent Forms version 5 or above, the Conversion Attribution Summary is viewable only in the AFL UTM Tracker > Reports page.
Go to your (Fluent Forms > All Forms > Form > Entries) page.
Here you will get a quick summary view of each individual entry.
Untick the Compact View below to view the utm_campaign value.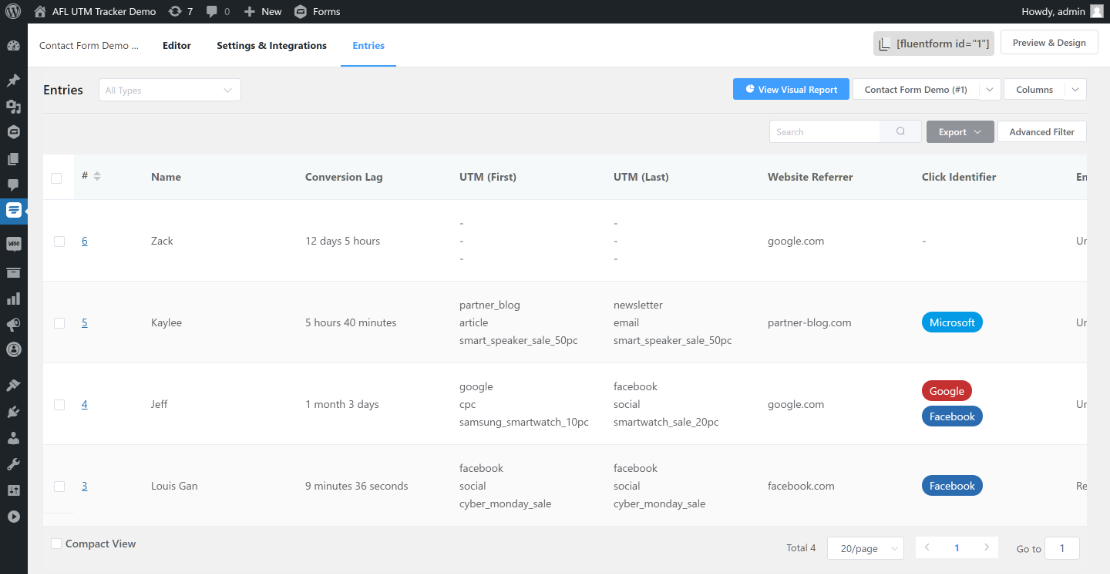 Viewing the Full Conversion Attribution Report
Click into an individual Fluent Forms Entry.
Here you will be able to view the full conversion attribution report.