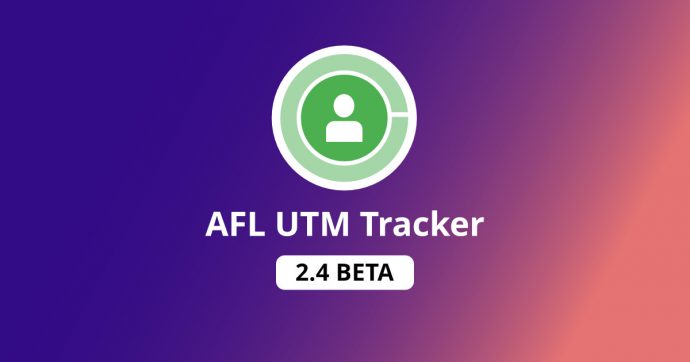 We're excited to announce that AFL UTM Tracker plugin will support Fluent Forms and two cookie consent banner plugins through the WP Consent API plugin in the coming weeks.
If this is your first time hearing about our plugin, AFL UTM Tracker is the most-sought after conversion attribution plugin that captures your visitor's UTM parameters, landing pages, website referrer data upon form submission. You will instantly get the conversion attribution report inside the WordPress Admin or embedded into your admin email notification. No more browsing through complicated Google Analytics reports.
We recommend you to start testing version 2.4 Beta on your non-production server. Please refer to our changelog to read about our new features and bug fixes.
To apply as a BETA tester, please submit the application form below.
Fluent Forms
Here's a sample screenshot of our Conversion Attribution report inside the Fluent Forms Entry Details page. Please help us to test with your Fluent Forms Add-ons like Zapier, Mailchimp and Webhooks.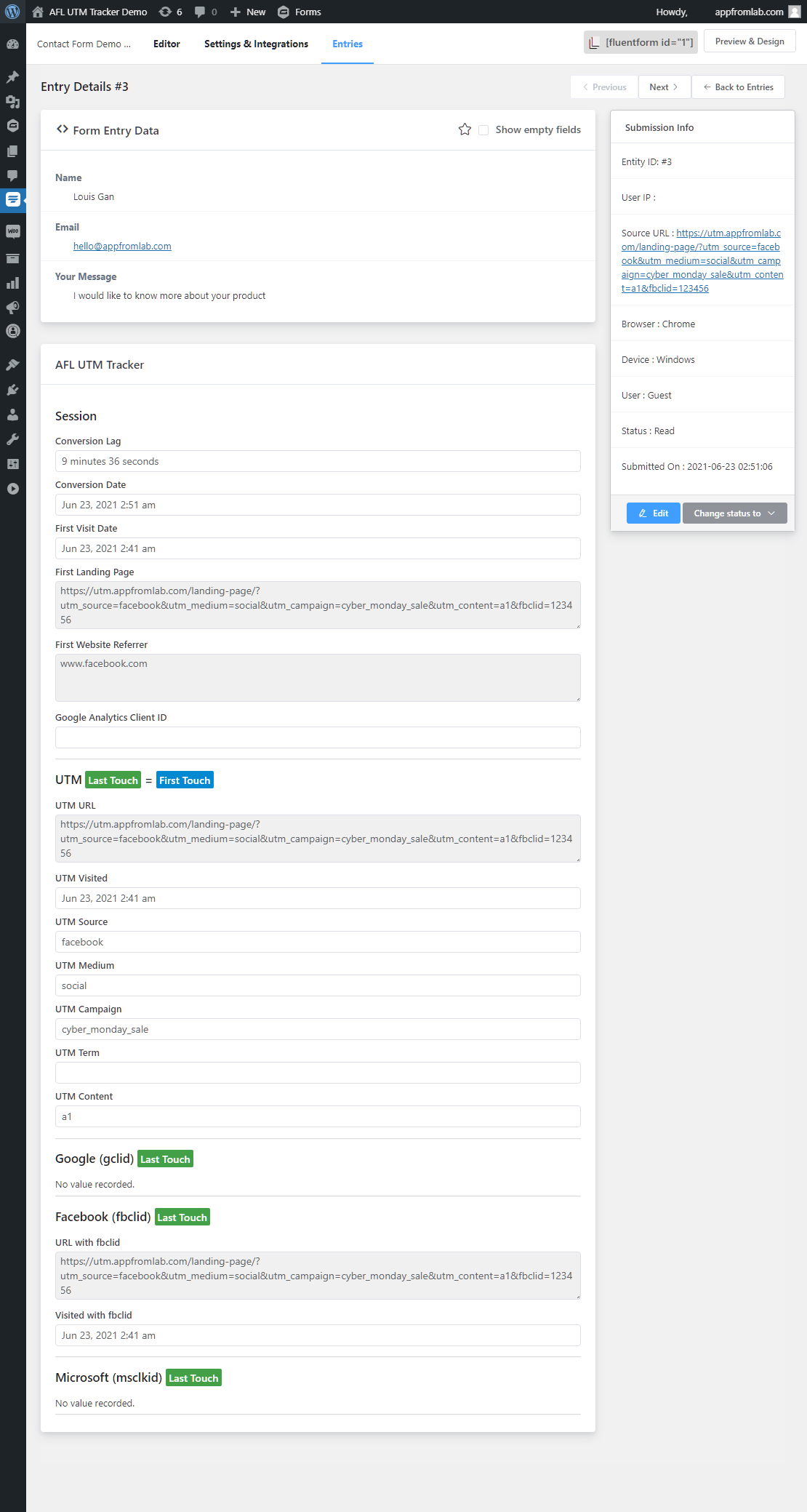 Note: Conversion attribution report does not have support for Partial Entries at the moment because Fluent Forms does not have a database table for saving meta values for Partial Entries.
WP Consent API
More details coming soon.
Apply to be a BETA Tester
When you send in your application, your email address will be automatically added into our newsletter BETA group. We will manually email you with instructions to download our plugin.
** Application has been closed **